LONG UMBRELLAS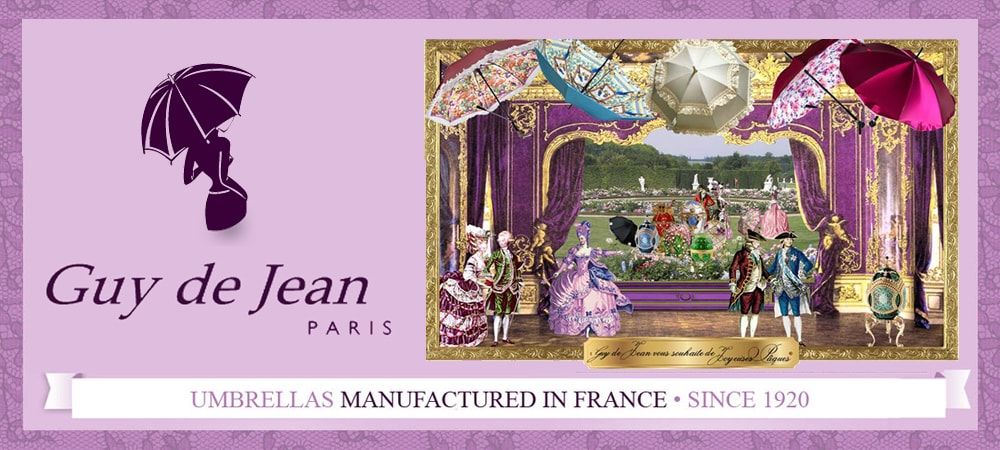 Guy de Jean Umbrellas
Guy de Jean have manufactured umbrellas in France since 1920, they cover all facets of umbrellas including: mens umbrellas, women's umbrellas, long umbrellas or folding umbrellas.
Stay chic in the rain through a wide choice of models from their increasingly innovative collections.
If you are seeking chic umbrellas, luxury umbrellas or an original and simple umbrella, you will always find them in Guy de Jean's collections.
All Guy de Jean umbrellas are very solid and of the highest quality from their French know-how.
Guy de Jean has also collaborated with the famous fashion designers Chantal Thomass and Jean Paul Gaultier
* any umbrella that isn't in stock can be ordered from France, please contact us for more details